ARCHIVE - Sideshow Illusions
Jon Gresham's Sideshows
Fire Eating, Midgets, Dracula and Girls, Girls Girls - What do you expect for 6d!
Jon Gresham was born in Cottingham near Hull and more importantly, Hull Fair, In the 1930s when Jon was growing up the fair was full of wonderful sideshows, boxing booths, underwater displays, circuses and magicians. The Great Carmo and Dr Walford Bodie had both appeared at Hull Fair. Those annual trips to the fair were to make a lasting impression on Jon.
On leaving school Jon became a professional Fire Eater, touring the Halls in the dying days of variety. In between engagements he was invited to assist in drumming up an audience for a Fairground Sideshow at Stamford, The Ladies Legs, operated by the Appleton family.
He used his fire eating skills to work with several other, notable, fairground families including Harry Hobbs' Shows, Tommy Allen and Showman Sid Howard.
This led to Jon's first Sideshow ventures – a Robot Fair, a Midget show followed by Dracula's Daughter in Corrigan family premises in Scarborough. Jon quickly expanded his sideshow interests with shows at venues including Yarmouth's Pleasure Beach, Margate's Dreamland, Coney Beach at Porthcawl, Pleasure Land at Rhyl, Belle Vue in Manchester, and at fairs including Hull Fair. Shows were built, hired and loaned to other showmen. Betty Fossett, Bob Denzar and John C Marshall were some of the managers Jon employed at venues.
In 1969 with the decline of holidays at seaside resorts Jon's shows went into storage.
In 2003 Sideshow Illusions started their journey of restoration and restaging we hope Jon Gresham would have been pleased with our efforts to bring them back, Alive!
Enjoy viewing this small collection of historic pictures of Gresham shows and of our work restoring and presenting them.
Claude Bradley (Sideshow artist)
"It's not the show that earns the dough; it's the flash that gets the cash."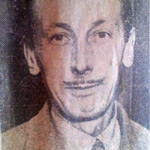 A showman's saying which Jon Gresham followed during his Sideshow career. He said, "One only has a few brief seconds while the public is passing the show to attract them in, what is written and depicted on the outside - known as the flash - is of far greater importance than what is on the inside".
Claude Bradley was born in Ebberston, North Yorkshire, he was a talented scenic artist and prop maker producing scenery, even a Cinderella coach, for theatres all over the region including Scarborough's Open Air Theatre. He painted rides and attractions for the Corrigan and Marshall Show families. Claude was responsible for almost all of Jon Gresham's magnificent show fronts. The fronts were prepared in the winter and it is said that on occasions Claude would strap hot water bottles around him to keep warm as he painted.
For more information call

01482 709939

or contact Sideshow Illusions today!